Hey guys! Hope you're all doing well.=)
I saw this on Carrie's (Books and Movies) page and decided to do it myself. It's kinda funny that you can follow the real chain of people getting this post from someone else's blog (an admitting that).=D [well, at least it was funny for me]
5 Books I've Recently Added to My TBR Pile:
1.
Find Momo: Hide and Seek with an Adventurous Border Collie by Andrew Knapp;
2. Ordinary People by Judith Guest;
3. Ready Player One by Ernest Cline (I don't know why it haven't been there already, considering the fact that it's sitting on my shelf for about a year...:/);
4. Wandering Son. Volume One by Shimura Takako;
5. How to Say Goodbye in Robot by Natalie Standiford.
5 Books I'm Planning to Read in the Near Future:
1. The Name of the Wind by Patrick Rothfuss;
2. Tokyo on Foot by Florent Chavouet;
3. The Time Machine by H.G. Wells;
4. Fangirl by Rainbow Rowell;
5. The Complete Persepolis by Marjane Satrapi (in Russian).
5 Books I Own But Still Haven't Read:
1. Cinder by Marissa Meyer;
2. Swamplandia! by Karen Russell;
3. The Lollipop Shoes by Joanne Harris (in Russian);
4. Naughts & Crosses by Malorie Blackman;
5. North and South by Elizabeth Gaskell.
5 Books From Series I Need to Finish:
(maybe it'll be a cheating to mension few books from series, but I don't care, 'cos I don't have to many series I want to finish)
1.,2. City of Lost Souls and City of Heavenly Fire
by Cassandra Clare (this series is awesome, but it need to end!!!)
(The Mortal Instruments Series);
3. Requiem by Lauren Oliver; (Delirium Trilogy)
4. Allegiant by Veronica Roth (will come out in Russian in March/April, just don't want to read it in English for some reason...) (Divergent Trilogy);
5. Harry Potter and the Deathly Hallows by J.K. Rowling, obviously. O.K.,O.K., don't yell! I have my reasons for that, but I'll read this book eventually (I just don't want to ugly cry now).
5 Soon to Be Released Books That I'm Looking Forward to Reading:
(since I'm not really waiting for a lot of new releases, last 4 books will be "soon-to-be-released-in-paperback" ones. Hope you're O.K. with that.=))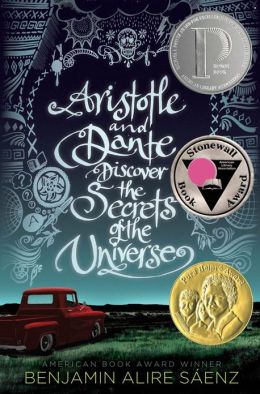 1. Half Bad by Sally Green;
2. Perfect by Rachel Joyce;
3. Aristotle and Dante Discover the Secrets of the Universe by Benjamin Alire Saenz;
4. How to Be a Victorian by Ruth Goodman;
5. The Boy on the Wooden Box by Leon Leybon.
Have you read any of these? If "yes", what do think of them? If "not", are you planning to?
If you made your own The Fives list, let me know and I'll read it.=)
Have a great day, awesome book and READ!
DFTBA!