Top Ten Tuesday was creacted by lovely The Broke and the Bookish (thank you, ladies) and this week's theme was calling to me. So why not start with it?
1.
The Hobbit
: An
Unexpected Journey
Chronicles:
Art
& Design
Yeah... I always put this book back on my Wish List when I'm buying books, but I still want it!!!
I love the Hobbit and this gorgeous book is a gem for me (wish it was a little cheaper though...).
Oh, and here you can watch the video of some lovely person leafing-through this awesomeness (in case you haven't seen or own this book already).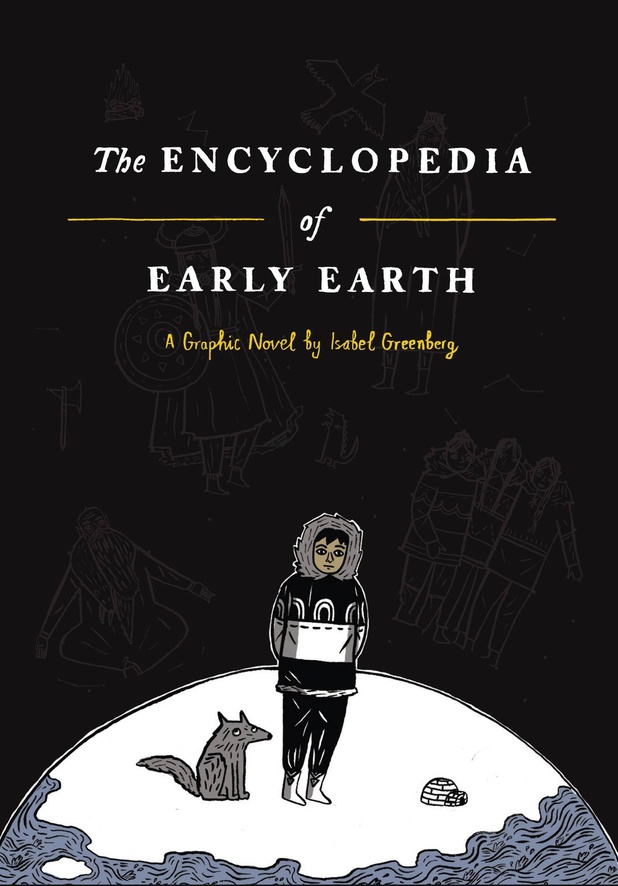 2. The Encyclopedia of Early Earth.
Every since I saw this book for the first time I added it to my To-buy List. But it's too expansive for me at the moment. Santa?
3. An astronaut's Guide to Life on Earth
I just want this book, Okay? Okay. (Wow! High five to Dr John).
4.
Blue is the Warmest Color
This graphic novel is gorgeous! And I'd love to see it under my Christmas tree... Please.
5.
House of Leaves
I'm intrigued by the premise of this book and really like to know if I be creeped out by it. :)
6.
Chicken Soup for the Soul: Christmas Magic: 101 Holiday Tales of Inspiration, Love, and Wonder
Maybe Santa will bring me this Christmas book? (*.*)
7. Wonderstruck
Just like Hugo! I'd like to see it on my shelf near the first Selznick's diamond.
8.
Relish: My Life in the Kitchen
Well, I've heard only good things about it and also "yay!" to graphic memoirs! I would be quick and easy read during the holiday season. :)
9.
The Thorn and the Blossom: A Two-Sided Love Story
Beautiful book is beautiful. Right? And I love-love-love the typography!
(photo
sourse
)
And the final one
10.
Letters from Father Christmas
I've already read this book as an audiobook (and loved it), but I'd love to re-read it every year in a Christmas period.
Yes, that's my first TTT. Not really bad, I think.:)
Hope you're doing great and received all the books you've wanted. Keep reading and DFTBA!
Oh, and what book(s) do you want for Christmas? If you posted your list I'd love to see it, so links!
P.S. I haven't include new Harry Potter box set despite the fact that I really want it, because a) it's expensive, b) it's heavy! And I don't want to hurt Santa in any way (kids need him more than me!!!).
Merry Christmas to those who celebrate!!! Have a wonderful year!